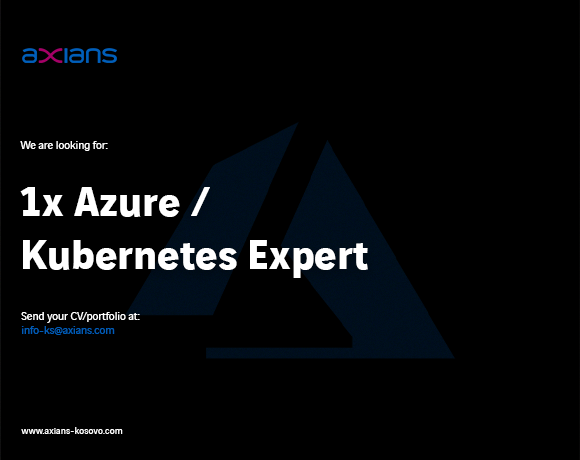 We are seeking an Azure / Kubernetes expert
Your profile should in general have strong knowledge in:
Management of a cluster in Azure in terms of cost optimization, SLA, etc.
Subscription models
Kubernetes setup
Network setup (Ingress, etc.)
SQL Server setup
Infrastructure as a code:
Helm charts
Terraform
If you're interested, drop us an email at info-ks@axians.com with your CV/portfolio and any questions!
Your 360° ICT partner from Kosovo to the D-CH region
MORE ABOUT US
The Axians Group is part of VINCI Energies' global brand network for ICT solutions. With a holistic ICT portfolio, the Group supports companies, municipalities and public institutions, network operators and service providers in modernizing their digital infrastructures and solutions.
MORE ABOUT US
Mio € Turnover (30.09.2022)

Employees

Locations in Kosovo