Burim Mirakaj, C Chief Executive Officer VINCI Energies D A CH & CEE ICT
Burim Mirakaj holds the position of Chief Executive Officer VINCI Energies D A CH & CEE ICT, responsible for the group's entrepreneurial IT company and the inorganic growth strategy. He reports to Dr. Reinhard Schlemmer, the CEO of VINCI Energies Europe East. Burim Mirakaj is also the chairman of the executive board of Axians Germany (VINCI Energies Deutschland ICT GmbH), chairman of the board of directors of Axians Schweiz AG, Actemium Schweiz AG, Axians GNS AG, and a board member of VINCI Energies Schweiz AG.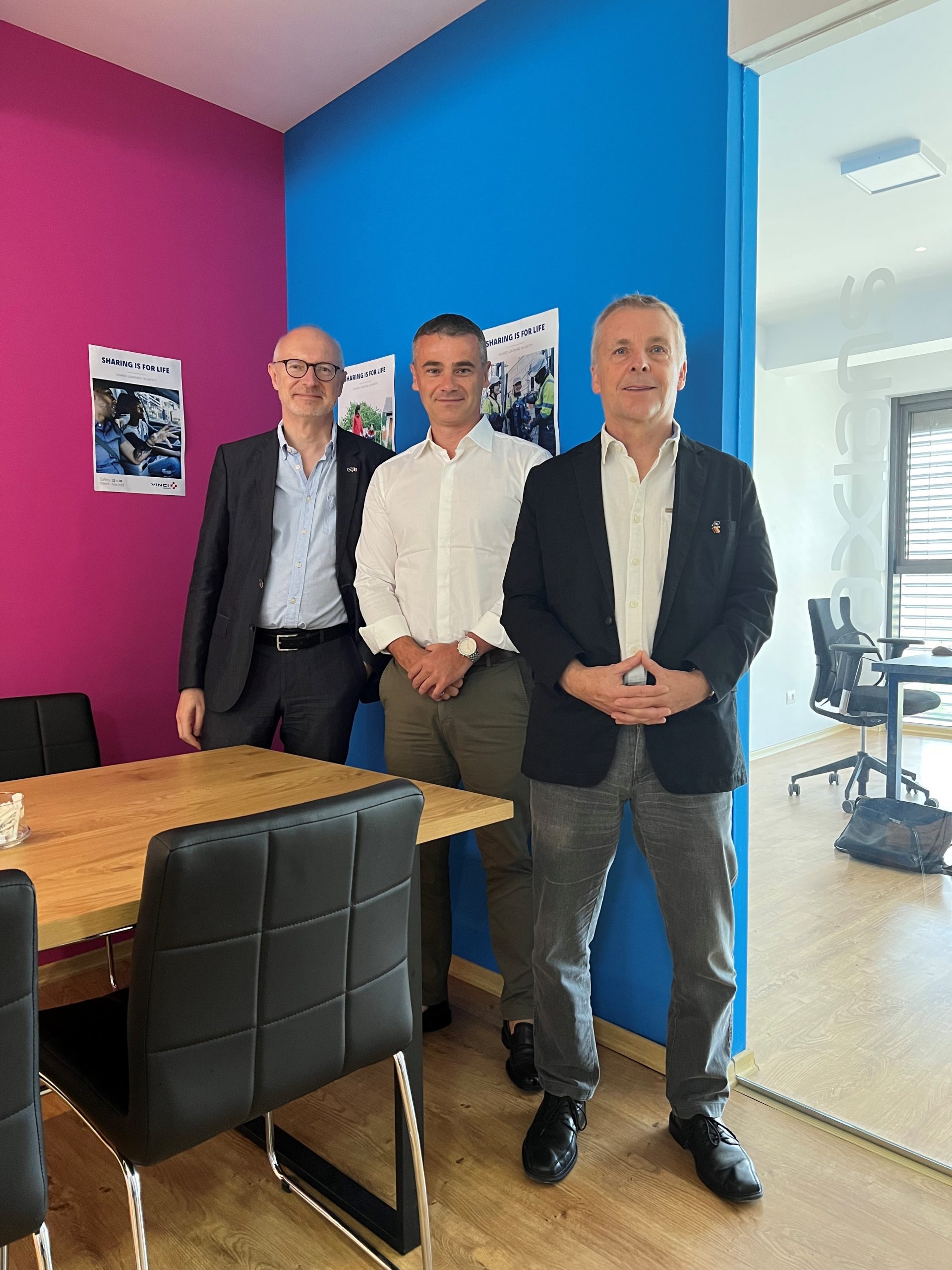 This special visit was organized to familiarize themselves with our telecommunications activities but also to enjoy an internal view of the new building under construction, which aims to become our planned academy, serving as a telecommunication hub. 
The ambassadors were warmly and hospitably welcomed by Burim Mirakaj and his responsible and prepared staff, ensuring their visit was successful and enjoyable. 
Initially, they were introduced to our teams and fields of activity. The ambassadors noticed the hard work of our staff and the advantages of our products and services in the local and regional markets. Our employees' rich experiences and expertise demonstrated our commitment to customer service and positive impact on the local community. 
They were also impressed by the use of advanced technology in our services and efficient interaction with customers. The ambassadors emphasized the importance of innovation and high technology for sustainable company development and international market promotion. 
After getting acquainted with our current work, the ambassadors had the opportunity to visit the new building under construction, which is our planned company academy. This academy aims to provide specialized training and professional development for our employees and other industry professionals. The academy is an ambitious project that will deeply influence the growth of our capabilities and the qualifications of our workforce, and it will also be qualified as a center for infrastructure and telecommunications construction.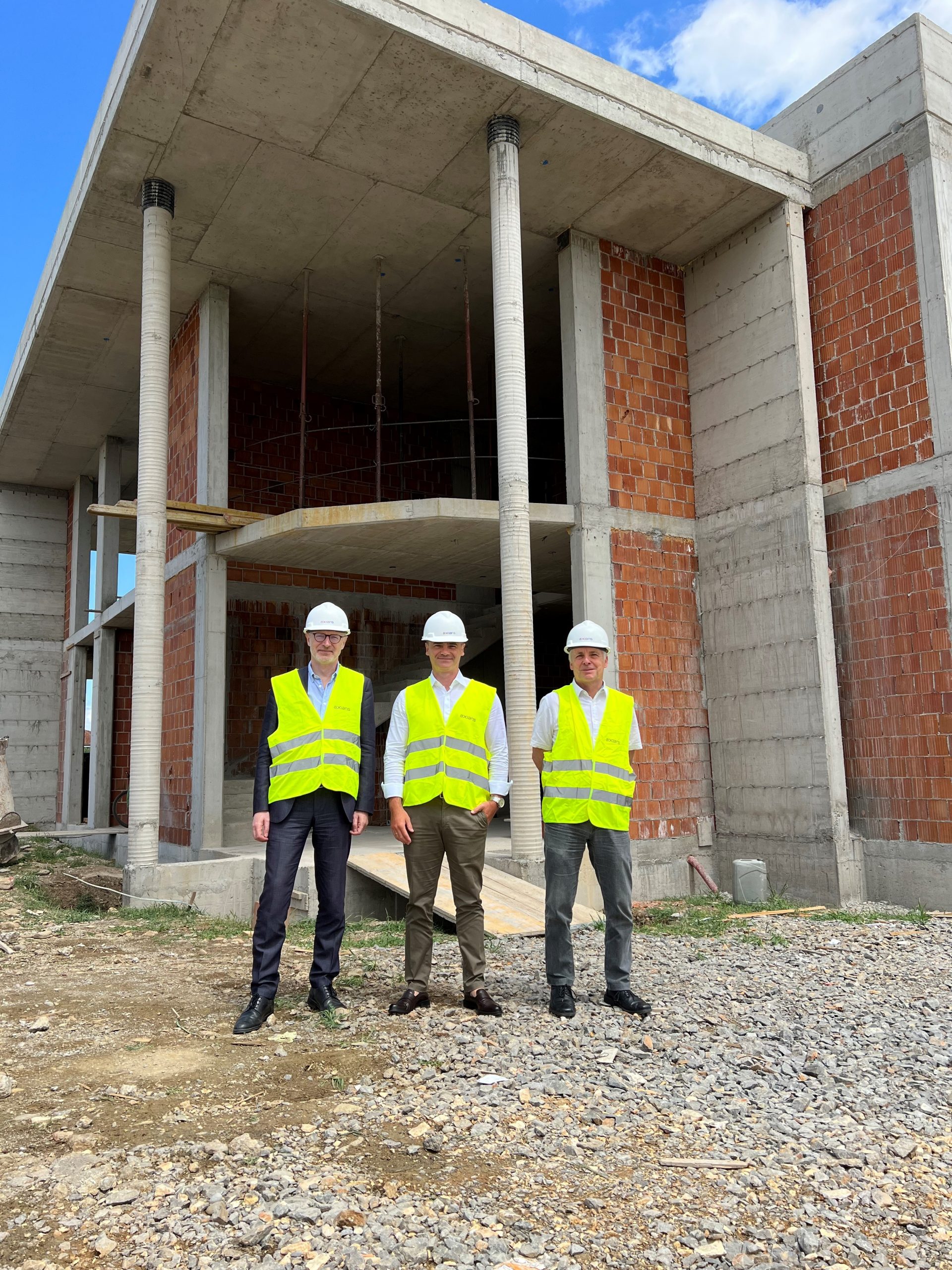 During the site visit, the ambassadors became familiar with the detailed plan of the academy and the team working diligently to make this project a reality. They expressed their satisfaction with our efforts in the field of education and robust training. Such a planned academy will make a valuable contribution to the development of employees' skills and our innovative capacities. 
The visit of the ambassadors was more than a significant occasion for us. It provided an opportunity to showcase our work, values, and future goals. The ambassadors of France and Germany expressed their excellent impressions from this rare experience and showed interest in continuing mutual information exchange with our company in the future. 
This visit has inspired our staff and given us added motivation to continue our journey towards success and sustainable improvement of our company. We believe that this is just the beginning of a successful and fruitful collaboration with the ambassadors and their countries, opening the window to a bright and prosperous future.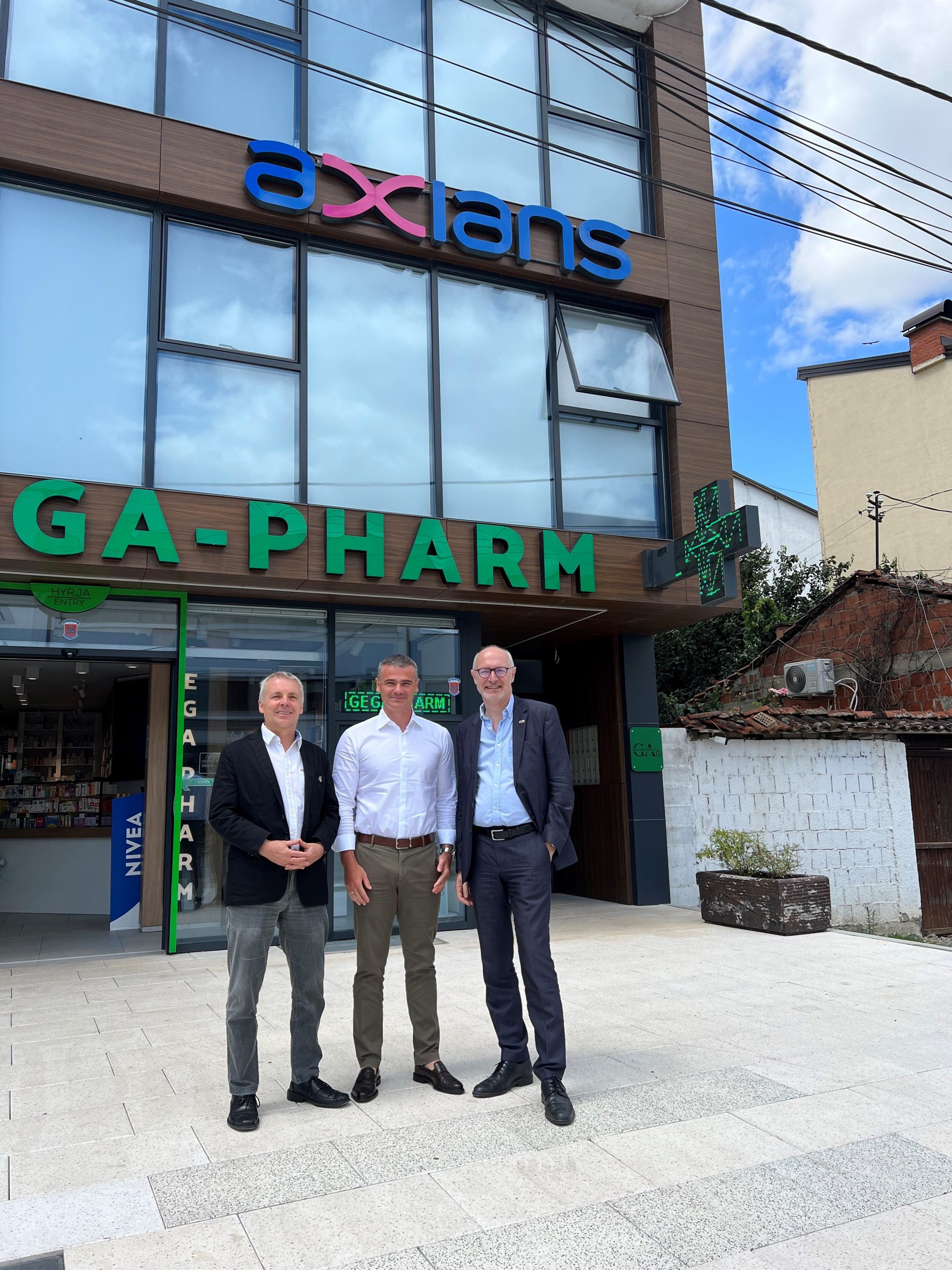 About Axians 
Axians supports its customers — private-sector companies, public-sector entities, operators and service providers — in their infrastructures and digital solutions development. To this end, Axians offers a comprehensive range of ICT solutions and services spanning business applications and data analytics, enterprise networks and digital workspaces, datacenters and cloud services, telecommunications infrastructure and cybersecurity.  Axians's specialized consulting, design, integration and service teams develop bespoke digital transformation solutions that contribute to successful business outcomes for its customers. Axians is a VINCI Energies brand.
2021: Revenues of €2.7 billion // 12,500 employees // 27 countries
www.axians.com
About VINCI Energies
In a world undergoing constant change, VINCI Energies contributes to the environmental transition by helping bring about major shifts in the digital landscape and the energy sector. Keeping pace with market change, VINCI Energies integrates customized multi-technical solutions to help its customers roll out technologies that serve a useful purpose and care for the planet, from design to implementation, operation and maintenance. With their strong regional roots and agile and innovative structure, VINCI Energies' 1,800 business units have positioned themselves at the heart of the energy choices their customers make, boosting the reliability, efficiency and sustainability of their infrastructure and processes.
2021: €15.1 billion // 85,700 employees // 1,800 Business Units // 57 countries
www.vinci-energies.com
Further information & press contact Axians Kosovo:
Axians Software Consulting and Development Kosovo L.L.C. Dragodan Str. • 10000 Prishtina • Kosovo
Betina Sadiku, Communications & Marketing Axians Kosovo
E-Mail: betina.sadiku@axians.com
Web: www.axians-kosovo.com